From the beginning to the end,
Gridwiz provides solutions for the
entire EV charging process.
Our CCS (Combined Charging System)-based e-mobility communication solutions encompass
all necessary solutions for e-mobility manufacturers, EV charger makers, and charging service providers.
We are leading the domestic and global markets with international standards,
including DIN SPEC 70121, ISO 15118, and OCPP.
Why Gridwiz?
We offer e-mobility communication solutions
that help our customers maintain competitiveness in the sector.
01

International standards-based solution

- Open Charge Point Protocol

- ISO/IEC 15118

- DIN SPEC 70121
02

Charging scenarios based on real-time data
Total Solution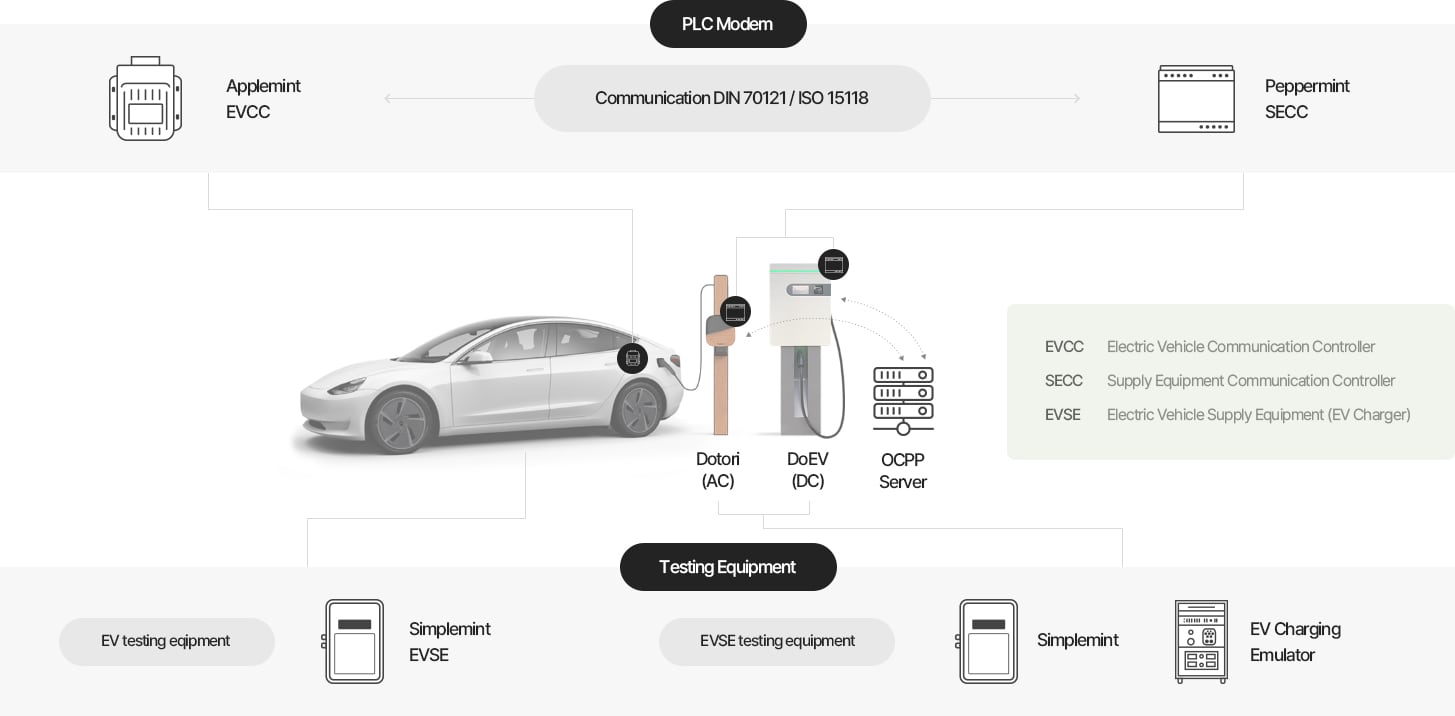 Product
APPLEMINT

(CCS EV PLC Modem)

PEPPERMINT

(CCS EV Charging PLC Modem)

SIMPLEMINT-EVSE

(CCS EV Charger Simulator)
E-Mobility Website